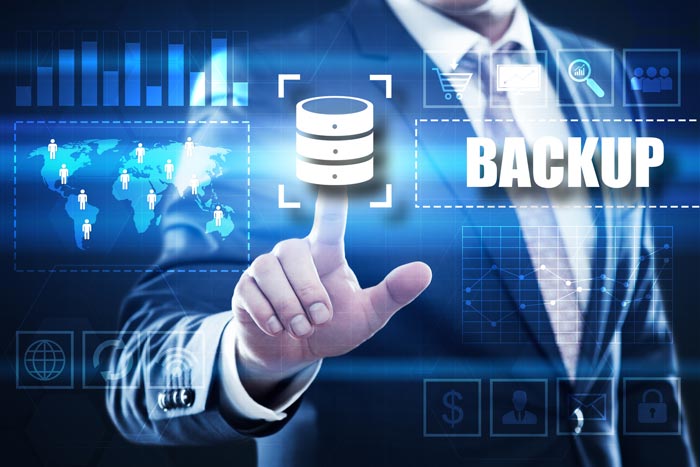 Salons and hairstylists have always stored information about their clients, including key formulas for coloring, hair styles, and even their preferences for haircuts. A salon data system should do the same thing, cache information to be forever remembered and recalled when needed.
Securing info for salons is a matter of proverbial life or death, especially since most salons are small businesses. The majority of small businesses won't recover from losing data from a storage failure.
At a basic level, you need to understand why you need to backup your salon system online.
Read on to learn more.
Protect Your Most Valuable Asset
Customers are your No. 1 asset. The No. 1 reason to backup your salon system data online is to protect their information.
A close No. 2 should be protecting the mountains of financial data and other information you store as part of running a business. That is info you can't afford to lose.
To be clear: backing up your salon system data is copying that data and storing it on a secure, off-site server. How you do that is up to you.
Improve Your Salon System
Admittedly, I don't know what your system looks like. However, if your system is run by a singular computer, it takes a great deal of effort for that computer to run the programs you need and store all that information.
Separating the data storage from the functionality of your system gives you the chance to improve the performance of your system.
Helps with Dealing with Unpleasant Realities
Eventually, your salon will face either a lawsuit, an audit or examination from a regulator. Being able to rely on consistent, accessible historical data is key in dealing with these situations. More often than naught, most of these issues can be remedied if you can show the right documentation.
Also, your business will eventually get robbed. If a bad person (or bad employee) steals your electronics, you'll be able to get back to work immediately after getting new gear.
Remember, hardware can be replaced, data can't.
Better Organize Your Space
Your system can help you optimize your space by taking storage and backup off-site, thanks to the internet.
If you don't house servers or filing cabinets for paper backup, you have more space to do what you want to do as a salon owner.
Further, effective computer programs are likely to be free from human error that can creep into data storage and add a great deal of security for that data.
Automate It!
You and your employees have enough to think about. Having a system that does the backing up online for you takes another item off your plate.
Smart systems can then be used to put that data to work. Backup systems can help you or other stylist remember the little things that really separate your business from the rest: birthdays, anniversaries, favorite customer cuts, and color mixes.
Backing up system data online is just one key step to salon operations. Contact us today to look at how you can take your business to the next level with a new, integrated system.