Where
timeless
meets
cutting
edge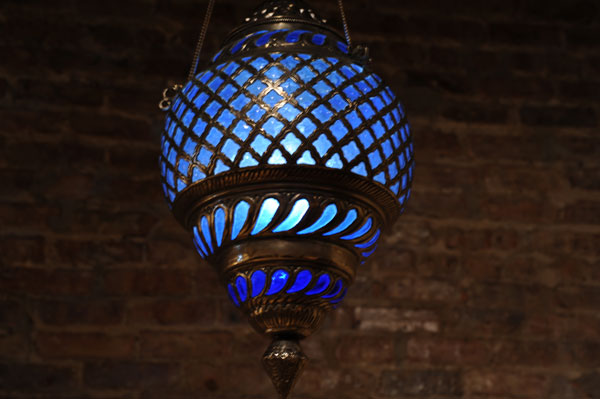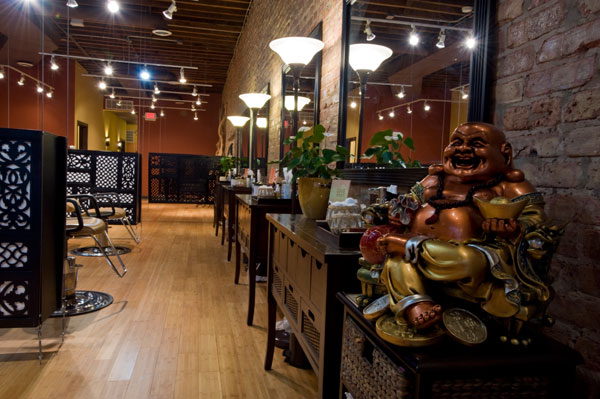 Welcome!
Beauty Mark Salon is happy to announce that we have relocated to 1141 W. Madison St. in the beautiful and serene Thread Away Spa. Located on a bustling stretch of Madison St. in the West Loop. An experience of exceptional service, knowledgeable advice, holistic hair care and color, organic teas & coffee and its inviting atmosphere will put you at ease. Beauty Mark is a perfect place to take time to pamper yourself.
Because we focus on continuing education and training, you are ensured the best service and most advanced treatments. Our stylists are committed to providing innovation, inspiration, mindfulness, and expertise to ensure the ultimate salon experience. While you are here, enjoy the many services offered by the Spa- eyebrow threading, waxing, lash extensions, facials and massage. Let us help you discover your own inner and outer radiant beauty.
"Like Us" on Facebook and receive our updates, scheduling changes, follow current hair trends and salon news.
Technicians
Traci Crawford
As owner and stylist at Beauty Mark Salon she successfully resists the trend of pretentious downtown salons and offers clients personal attention along with cutting-edge style in a hip, relaxed atmosphere. Traci works with you to develop a vision for your new look. From classic styles to avant-garde precision cuts to multidimensional hair color, Traci's skill is rivaled only by her imagination. She also has an incredible knack for up-dos and make-up and will make you the bell of the ball at your next black tie.
When not at the salon you might spot Traci swinging from a trapeze or possibly dancing on a bar in full on Karaoke Superstar mode! Fear is definitely not an issue in her life. In fact, she loves to be challenged! Traci is a vocalist in a band called "My Sweet Stalker", she's a Songwriter, painter, Gym Rat, Reality T.V. show participant, infomercial actress, book worm, she enjoys sipping on fountain soda and sparkling drinks, will kick your a$$ at Words with Friends and is a loving mother to her two children Rocco and Violet.
Rori De Leon
A long wonderful career as a stylist has blessed Rori with a clientele of the most amazing mix of people on the planet (from artists to professionals and everyone in between). She is skilled at "reading" clients and translating her knowledge into perfectly customized work. Rori will help you embrace & enhance your natural hair texture while personalizing your hair color to suit your lifestyle and level of maintenance. Most of all Rori is dedicated to creating a look that best describes YOU. Guaranteed with every visit-- a thorough consultation, holistic hair care regimen, a bombardment of suggestions honestyand good times! Feel at ease, she doesn't get scissor happy, she's easy to talk to and knows her stuff!
Although outer transformations are wonderful, she also emphasizes the importance of inner beauty and health. Her love of world culture and people is what keeps her fire lit! Rori is an avid traveler, the owner of Sat Nam Yoga Chicago where she teaches weekly yoga and meditation classes, a board member at I-GROW Chicago (non-for-profit organization for at risk youth), she loves to grow her own food and walk barefoot, a jeweler, community builder and health nut that cares about her clients far beyond the chair.
What makes Beauty Mark exceptional is that Traci and Rori have an awesome relationship and it shows through the consistency of their work and thriving business. They even had to decline a reality T.V. show due to the lack of drama between them! The B-Mark girls have worked side by side for 16 years, each have 19 years experience in the industry and although very different there is true harmony here.
Services
We gladly accept cash and checks. NO CREDIT CARDS please.
Haircuts
We start each haircut with a full consultation to answer any questions you have and finish with a complete style.
Women - $65 and up
Men - $35 to $45
Color
All of our stylists are advanced colorists who use only the best colors in the industry. Whether it's Semi-Permanent for a temporary effect, Highlights for accents, or Permanent Color to change your look completely, we can help you decide what's best for you.
$85 and up for both single process and highlights
Perms
Yes, we still perm hair! Please call for a complementary consultation.
Special Occasion Hair
For the Bride or just a night on the town, we can help you to look stunning. We cater to Bridal parties.
Up-do - $65 and up
Shampoo/Style - $45 and up
Make-Up
We offer special occasion make-up applications as well as make-up lessons.
Application - $65 and up
Lesson - $100
Hair Extensions
Want movie star hair? We are part of the Great Lengths Certified Salon Network. If you are interested in our extension services, please call for your complementary consultation. To learn more about Great Lengths extensions, please visit their website at: www.greatlengthshair.com
Relaxers
We offer relaxer (straightening) services for all hair types. Please call for pricing and information.
Directions
Beauty Mark
1141 W. Madison St.
Chicago, IL 60607
From North:

Take 90/94 east to Madison. Exit Madison and follow west to 1141

From South:

Take 90/94 west to Madison. Exit Madison and follow west to 1141
Public Transportation

from the Loop:

Madison #20.

Via the EL:

Green or pink line

Morgan Stop
Walk south to Madison
Turn right/west on Madison
Madison and May
Hours
Monday

Closed

Tuesday

11-7

Wednesday

11-8

Thursday

11-8

Friday

11-7

Saturday

9-5

Sunday

Closed
If you need to cancel an appointment, please allow at least 24 hours' notice and do so online, or call 312-455-8446.